YOUR RF MACHINE SHOP
Welcome to Yortec Inc, a machine shop

where you can find the precision machining services you need.
YOUR RF MACHINE SHOP
Welcome to Yortec Inc, a machine shop

where you can find the precision machining services you need.
INDUSTRIES WE SERVE
Our machine shop manufactures parts for various industries using advanced production methods.
AEROSPACE
---
Our machine shop services include Machining for the Aerospace Industry, a variety of customers turn to Yortec as a source for their customized projects, they can vary from RF to mechanical precision parts, RFI shielding equipment, Filters, Flight Systems, Communications Systems, Navigation Systems, lightweight millimeter waveguide Amplifiers for satellites launched by Space Systems.
MEDICAL
---
CNC machining is a vitally important manufacturing process for the medical industry. Parts that will fit together must have the smallest possible margin of error to avoid medical misdiagnoses and part malfunctioning. Yortec has been successfully producing complex parts for the medical industry since 1998. Providing ultra-high precision milling, turning, and EDM for all types of medical equipment and systems such: MRI machines, CT Scans, Infusion Pumps, Patient Monitoring Systems, Ventilators, RF ablation, Electronic enclosures for monitoring devices.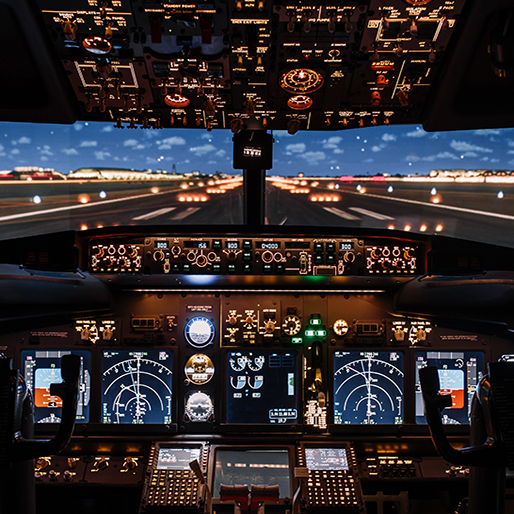 AIRCRAFT
---
Manufacturing starts with fabrication, machining parts from stock materials, including tool and jig making, sheet-metal, machining, various metals, plastics, and composites. And that's where Yortec Manufacturing plays an important role, by manufacturing custom precise complex parts. Some articles claim that it takes more than 6 million parts to build a Boeing 747-8.
MARINE
---
Marine needs most components it uses to be water resistant because they will be exposed either directly to water or the humid environment around lakes, rivers, and oceans, which can take a toll on parts. Alloys used in the marine environment, include engineering coppers, copper-nickels, bronzes, phosphor bronze, gunmetals, aluminium bronzes, silicon bronzes, brasses and copper-beryllium. For the marine industry, whether large shipping vessels or personal boats, parts aboard may need changing to create a ship that fits the user's needs. Yortec CNC machining serves as a way to produce many parts on boats, especially those components that need to fit perfectly with others, like custom-made: Insulation Cases, Propellers, Engine components, Electronic parts, and Telecommunications systems.
MILITARY AND DEFENSE
---
The military encompasses so many sectors that products and parts created for defense may resemble those made for other industries, such as aviation, transportation, electronics, marine, medical, and others. Yortec machine shop serves many clients by manufacturing precision machined parts. Yortec most popular Military and Defence Industry Applications include RF high-performance, tight-tolerance variety of waveguide components found in both commercial and military aircraft, including Boeing airplanes, many helicopters, fighter jets, and on board the ships that protect our continent.
TELECOM
---
As with aerospace components, telecommunications parts are often involved in mission-critical applications, in which failure is simply not an option. Yortec precision RF machined parts are found around the world in cell towers, Satcom. stations, satellite trucks, and radar systems, including those used for air traffic control and weather forecasting, Housings, Amplifiers, RFI shielding equipment, Converters, Modules, Heats Sinks, Waveguides, Waveguide Hangers (brackets), shims, Flanges, Millimeter-Waveguides and special hardware.
TRANSPORT
---
Many similar components created for the aviation industry, such as engine parts, may also make their way into items used in the transportation industry. The transportation sector requires long-lasting, robust components that can haul cargo across the country. Yortec produces the highest-quality, precision machined parts for Large and Heavy Machinery industries. Yortec most popular Transport Industry Applications include: On-Road freight/18 wheelers, water transportation ( ships/submarines), Track-wheeled vehicles (tanks) Rail ( chassis and transmission parts ) Gear manufacturing up to 50" inch Diameter, Splines Shaft up to 6" inch diameter up to 14 feet long.
OUR SERVICES INCLUDE
EDM machining
Welding
DIP brazing
Plating
Anodizing
Painting
WE SHIP AROUND THE WORLD
Yortec Precision Machined Parts are shipped around the world, with the USA accounting for 55% of our exports.
Yortec machine shop provides a wide range of CNC precision machined parts for leading companies across all US states. We'll work closely with you to custom-engineer the highest quality components.
Materials we work with, but not limited to are: Variety of Steels, Titanium, Kovar, Stainless Steel, Inconel, Aluminium, Brass, Bronze, Copper, Beryllium Copper, Invar, and a variety of composite materials.
As a company that was founded in 1998, Yortec inc has been dedicated to providing quality machined parts at affordable pricing.
Our expert engineers, professional machining specialists can tackle even the most complex precision machined metal components. Yortec can provide you with efficient, honest and quality machining services.
We've implemented the quality control procedures in every aspect of our operation to ensure the total satisfaction of our customers.
We are known for quality, on-time delivery, and the ability to handle the most difficult projects. Our ultramodern equipment helps to ensure that our customers receive their parts as designed in the shortest amount of time possible. All of our machines utilize the latest technological innovation and are optimized and engineered to be able to handle small to large volume.
Yortec  recently established a full process of machining Millimeter Waveguide Components  to support  5G Networks equipment development, (check our gallery to see some examples). Components are machined from solid  Material (Alum. , Brass , Copper  and Other), with repeatable ultra-high tolerances. Waveguide sections with length up to 10.000 Inches are possible.
TESTIMONIALS
As a valued subcontractor to (XXXXXX  XXXXXXX), we are officially notifying that Yortec Machining services are essential for National Defense. There are a number of items you are manufacturing that are critical to the Northstar GEP program, JASPER program and MDA.

Attached you will find a memo from Ms. Ellen Lord, under secretary for defense sustainment outlining and defining what are essential services. If you have any questions, please do not hesitate to contact me for clarification regarding the DPAS ratings of the various components.

Sincerely yours,

Mike

27/March/2020

Yes, we received the parts yesterday (I know that the task got handed off once it went to procurement).  I want to personally say that it was great working with you to get these components fabricated and delivered!  I appreciate your support in delivering outstanding customer service and will definitely keep you in mind for future projects!

June,3,2020

Aerospace Engineer

Last summer, we placed an order with Yortec Inc of Montreal to fabricate a rather complicated microwave related component  for one of our customers. A last minute engineering change order requested by our customer resulted in frantic phone call to Yortec regarding the issue.  Yortec was able to stop the shipment, and carried out the required modification, they were very accommodating. Yortec has a true customer oriented approach and that is why we decided to write this review.

Purchasing department.

I recently had the pleasure of meeting John the owner of Yortec Inc and it reminded me of few years back when we were providing a Firm Fixed Price to our customer. We needed an accurate and speedy quotation on a set of avionics enclosures for a sizable project. We provided John with the appropriate drawings and associated requirements. Yortec was able to provide us with the required quotations and delivery schedule in a timely manner and within our budget. I was very impressed with John's professionalism and attention to our requirement. I wish him and Yortec all the best and appreciate his efforts.

Chief engineer. Simulation and Training systems.
Quality, service and better prices are our main goals.
Yortec team is ready to assist with your next precision machining project